Small Guest Bedroom Ideas
Get really creative in small spaces – welcome your guests with these awesome bedrooms.
Whether you are setting out a room in your house for your guests, or running a small bed and breakfast establishment, you will have to ensure that the bedroom you offer them is airy, comfortable and extremely cosy. The room should scream 'Welcome!' and make the guest feel instantly at home.
Most people allot the smallest room in the house for guests- this means that there isn't much scope for fancy decoration and placing much furniture. However, you can create a cosy haven for your guests even in a confined space. Here's how:
– Comfortable sleeping quarters. Even if the room is plain and even shabby otherwise, it must contain a comfortable bed with a thick mattress on it. If you are welcoming a traveller, he or she will need to rest and recoup. A good bed without creaking bedsprings is most welcome. The mattress should be firm but not hard. Cover with a soft duvet or a quilt, based on the season. If possible, set up a screen next to the bed to provide additional privacy. The guest can change his or her clothes behind the screen as well.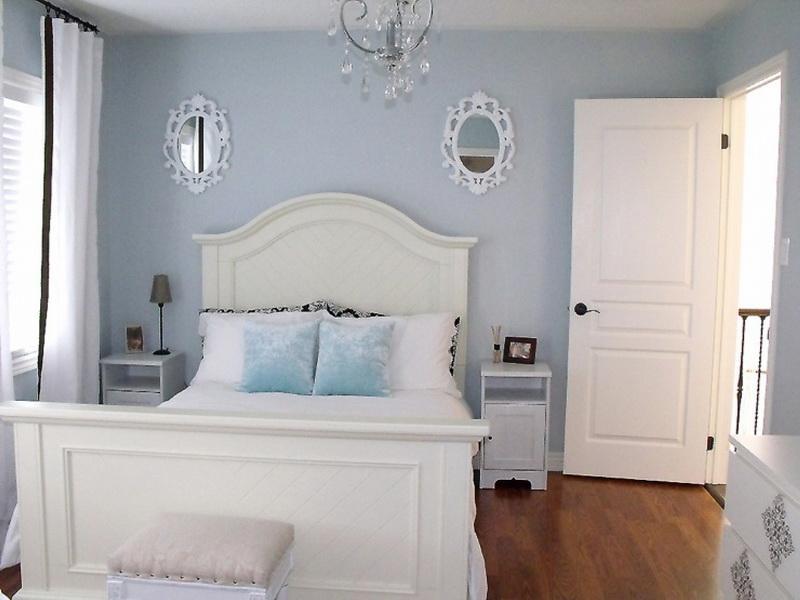 – A reading lamp. Place a reading lamp on a nightstand next to the bed. The light bulb should be a milky white or yellow so that it does not disturb sleep or shine harshly in the guest's eyes. Place the light switch just next to the bed.
– A small bureau. Your guest will not stay long, but you can't expect him or her to keep all their belongings in their suitcase. Provide a small bureau in a corner with a drawer for wallets, mobile phone and other valuables, and shelves underneath for clothes. If you're running an inn, provide the guest a key to the bureau which they must return when they're leaving.
– A comfortable sitting chair. If you have some space, place a comfortable rocking chair or sitting chair for the guest to recline in and read.
– Writing desk and chair. You can get away with not providing a rocking chair, but you must provide a writing desk and chair. Travellers, especially, are in the habit of working on their laptops or writing post cards, so this desk is essential. Provide a charging plug point for mobile phones and laptops.
– Shelves in walls. Fix shelves along one bare wall, in which you can place towels, flannels, extra tissue paper rolls, soap, napkins and other supplies your guest will ask for. If you don't have space for a bureau or closet, fit in extra shelves for the guest to put their clothes on.
– Windows and doors. The doors in the guest bedroom should never creak – your guest may open the door at midnight and disturb your sleep. Also, provide a large window near the bed, but fit it with sturdy iron grilles for added safety.